Posting your question. Please wait!...
---
Welcome to ichhedana
Ichhedana is one of the best tours and travel operator in both quality and value to custom tours to all over India. Ichhedana concentrates on designing tours that introduce travelers to the amazing complexity of culture and environment. We strive to offer these tours at unbeatable prices and with unparalleled comfort. While most tour operators specialize in packaged group tours, our itineraries cater to travelers looking for a highly personalized, flexible travel experience. Most of our tours are private and can be customized to our client's requirement, so that, they can spend as long as they like at sights and places they want to visit. Our motto is to provide best return on your investment.

What makes Ichhedana different?
Ichhedana's Own Tours - Traveling to exciting world destinations is often complex and require careful and detail planning. We are professional travel planners. Our tours are designed and run by us. We do not sell "other companies" tour packages.
Customization - Most of our trips can be customized based on your need. But each itinerary plan has a careful balance between traveling, sightseeing and independent time. We make sure for each tour we offer, we have detailed day by day itinerary that describe each day's activities. The itinerary also lists the details of the hotels we use and what transport and other things are included.
Service - All of our tours are backed up by our own network of offices and teams in local destinations. During the entire duration of the trip you will be always a phone call away from Ichhedana 24x7. We are dedicated to serving our clients before, during, and after they travel and, as a result most of our clients come to us by personal referral or on a repeat visit.
Value for Money -We use our extensive network of contacts worldwide to book travel services in the most cost effective way. We negotiate the best price and pass on the savings to you. We strive to offer exceptionally good value but never cut corners or sacrifice quality to be cheapest. We are economical but not cheap.
You are in Command - We believe in planning and organizing but not on strict schedule. Some things have to be arranged and planned but as we all know many of the best things in life involve the unexpected and holidaying is all about pleasure at leisure. We won't plan everything for you, we'll provide framework and provide essential support and transportation but give you freedom to explore the destination too allowing you the time and space to break away and do your own thing. You can tailor the touring to your interests, spend as long as you like at sights, and develop a real rapport with your own private guide, driver and local people.
Expert Guides & Tour Coordinators - Guides play an invaluable role in ensuring that our clients have the best opportunity to experience, learn about, and enjoy their trip. We carefully chose guides based on their knowledge of regional culture and history, their proficiency in English and acquaintance with local dialect and their ability to cater to a sophisticated clientele. We have a team of professionals who love their profession and aim at satisfying the clients.
Our Services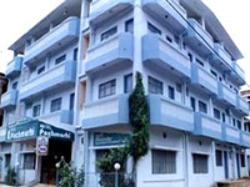 Tariff

Category E.P. C.P. A.P. Ex.Bed(EP)
Economy 795 995 1795 200
Delux 1595 1795 2795 300
A.C.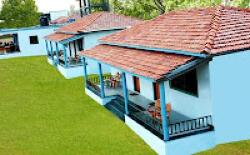 » Tariff

Category E.P. C.P. A.P. Ex.Bed(EP)
Economy 795 995 1795 200
Delux 1595 1795 2795 300
A.C. 1995 2195
Contact Us
Overview:
Registerd Office: 436/2,West Kodalia,New Barrackpur ,Kolkata-700131,
Address:
Booking Office: 266,Bankim Chatterjee Road,New Barrackpur ,Kolkata-700131,
Email:
ichhedana.06@rediffmail.com / info@ichhedana.com